Syndicated Survey Reports
Vertical Survey Series
Strategic Survey Series
Tactical Survey Series

Evans Data Corp conducts ongoing surveys of developers worldwide every month producing a research library that captures the pulse of the fast-paced tech world. These developer-focused research reports cover topics like the Worldwide Developer Population, Global Development, Developer Marketing and DevRel Best Practices, Cloud Development, AI and Machine Learning Development, DevOps, SecOps, and more.
Learn More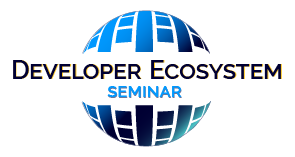 January 17, 2023
Join us for a free look into Evans Data Corp cloud development survey reports. We'll be answering your questions about the worldwide cloud developer population, their attitudes, adoption patterns, and more! Join us for a free look at survey results from the latest global cloud developer ecosystem's vital topics, trends, and issues.
Watch Replay
Data Highlights
We asked active cloud developers worldwide what was most important when buying tools for Cloud. Do they feel it is ease of use, security, cost, or something else? Read their answer here. This informat...
Read More →
View more news...
Tech Development Insights
Some of our outstanding clientele:
Impact Your Industry
Join The EDC Panel