Vertical Survey Series
Strategic Survey Series
Tactical Survey Series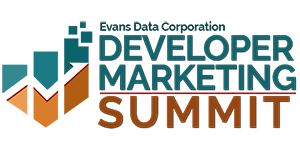 Sept 12-13th, 2022 | Marriott San Mateo, CA
A Summit for and by Experts in Developer Marketing. This content-rich experience is brought to you by leading developer marketing professionals from top companies in the industry. The in-person summit features interactive sessions and workshops by developer marketing executives, Q&A panel discussions with marketing pros and developers, as well as networking events and in-depth research data.
View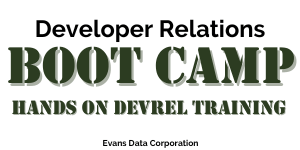 Sept 11th, 2022 | Marriott San Mateo, CA
A One-day In-depth Strategic Developer Relations Workshop The Evans Data Corporation Developer Relations Boot Camp provides a solid foundation on which you can build or enhance your developer program. Concentrated sessions driving this one-day instructional program provide the insight and actionable information you can use to build your brand and establish strong relationships with your developer community.
View
Impact Your Industry
Join The EDC Panel